Your Business Solutions
Assisting Entrepreneurs, Business Owners, Business Professionals,
Groups & Organizations.
I am committed to providing the very best service to you as your virtual associate with my number one goal to treat your business like my own.
"As the owner of an insurance agency, I needed help managing my online presence and client communications. Virtually Vital Solutions did just that. Dal Cannon helped create an awesome newsletter for me - including graphics that reflected the content, managed contacts, and posted my blogs to all my online sites. I would recommend her in a heart beat."
- Scott Johnston
 Receive a FREE 30-minute phone consultation to discuss your goals.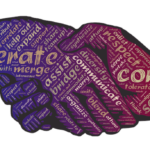 I help Entrepreneurs, Business Professionals & Small Businesses achieve their goals and free up their time with my focus on their business with (Remote) Administrative, Creative & Technical Services.
SERVICES:
Social Media Management & Design, Web Graphics, Newsletters,  Webmaster, Facebook Advertising, Email Campaigns.
WHO I WORK WITH:
I partner with Businesses, Groups, & Organizations of various industries to assist clients needing to free up their time and assist businesses who need additional skills.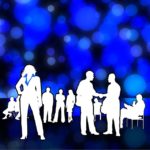 WHY IT WORKS:
When you partner with Virtually Vital Solutions, you get the most efficient, effective, and affordable service remotely to give your business more exposure & free up your time to concentrate on your goals.
WHAT MAKES ME DIFFERENT:
I am certified as a Professional Virtual Associate in addition to 15+ years experience in Administrative Support, Increasing my knowledge is a continuous goal and learning a new program or skill to provide a special service needed by my client is an important part of what I offer as a Professional. I believe actions speak louder than words.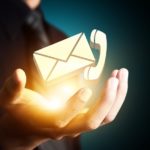 HOW IT WORKS:
We start with a free evaluation to determine your needs, set goals to accomplish, discuss processes and details. I am available for tasks on a monthly basis or a one time project.
READY TO TALK?
Feel free to connect with me on LinkedIn, drop me a line at dalc@VaViSo.com, visit me online at VirtuallyVitalSolutions.com, call me directly at 615-295-8515. Visit me on  Facebook!


By using the services of an

Independent Virtual Associate Professional, you can save money verses hiring an employee. The costs an employer incurs includes: Recruitment, Salary, Payroll Taxes, Insurance, Sickness, Maternity Leave, Pension, Benefits, & Employers Liability Insurance. You will also need to provide the following for an onsite employee: Office space, Office equipment, Telephone, Computer, Software and other necessary products and tools.
My services include: Social Media, Email Campaigns, Newsletters, Facebook Ads, Blogs, Desktop Publishing, Webmaster, WordPress Websites, Administrative Goals/Projects.
These services give you an opportunity to increase manpower without payroll taxes, benefits and other extra expenses of full time employees.


The key to freeing up your time and the solution for all your business needs.
 Reduce hours from your workweek, de-stress & focus only on those things that require your attention. Do you need help with all the things you don't have the skills or time to do?
As an Entrepreneur /  Virtual Associate, I am committed to providing the very best administrative / creative / technical service to support your business.

Join my email list to receive Newsletters and items of interest for your business or professional tasks.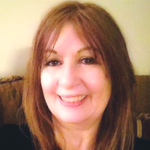 Smply Book Me For A Free Consultation
My Work
I believe actions speak
louder than words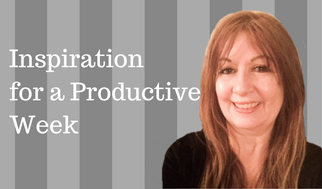 "When everything seems to be going against you, remember that the airplane takes off against the wind, not with it." Henry Ford, founder of Ford Motor Company.
Virtually Vital SOLUTIONS
Final Piece for Your Business Plan
Business Partner 
Focused on Your Goals
Consultant
Administrative, Creative & Technical Skills
A

VA

luable Connection
Recommended By
JB POWER WASH
Smyrna TN • 8.6 mi away • Home Improvements and Repairs
We recommend Virtually Vital Solutions. Great Company!
Victorious Life Coaching
Murfreesboro TN • 0.0 mi away • Business Coaching
Ken Robinson Photography: Commercial, Industrial & Aerial, Murfreesboro TN
Murfreesboro TN • Photography and Videography